Unless you have been living under a rock, you have probably heard of influencer marketing by now and know that it is one of the most accessible and effective ways to market a product or service.
Influencers (ie: bloggers, media personalities, and regular people with huge social media followings) have been making a living from collaborating with brands, offering them exposure, a trusted opinion, and well crafted content. Yasmin Ebrahimi, an influencer and blogger herself, works for Sidebuy: a company connecting businesses to influencers. Learn more about how you can take advantage about this relatively new kind of marketing strategy in the interview below!
What was the driving force and inspiration behind creating SideBuy?
Sidebuy was built to empower real and authentic advertising. Social media has drastically changed the way consumers discover and consume content. They are less influenced by ads and more interested in other consumers' recommendations. This shift has led to the new breed of consumers, or in other words "the influencers", the social-savvy shoppers who share their opinions about products and services and have built a consistent community around niche topics. By leveraging influencers, brands can impact online conversations and authentically spark word-of-mouth. Influencer marketing offers a two-way communication channel which is often absent in other conventional forms of marketing media. This was the driving force behind Sidebuy and to put it in more practical terms, as for the product, we looked at the steps required to activate an influencer marketing campaign, from start to finish, and then tried to make it more data-driven, intelligent and seamless for both brands and influencers.
How does it work?
Sidebuy is a data-driven influencer marketing platform that matches brands with relevant influencers who create original branded content and amplify its outreach through their engaged audiences. Sidebuy intelligently tracks, measures and reports the performance of the campaigns to provide feedback and analytics to both the brands and influencers, maximising conversion rate, return on marketing investment, creativity and the power of the brand message.
Sidebuy also acts as an intelligent online agent for influencers always searching for relevant clients and assisting them to run, manage and track their campaigns. Our data driven platform matches influencers with the right brands and helps them manage their campaigns from start to finish, all in one place, so they can focus on what you do best, creating amazing content!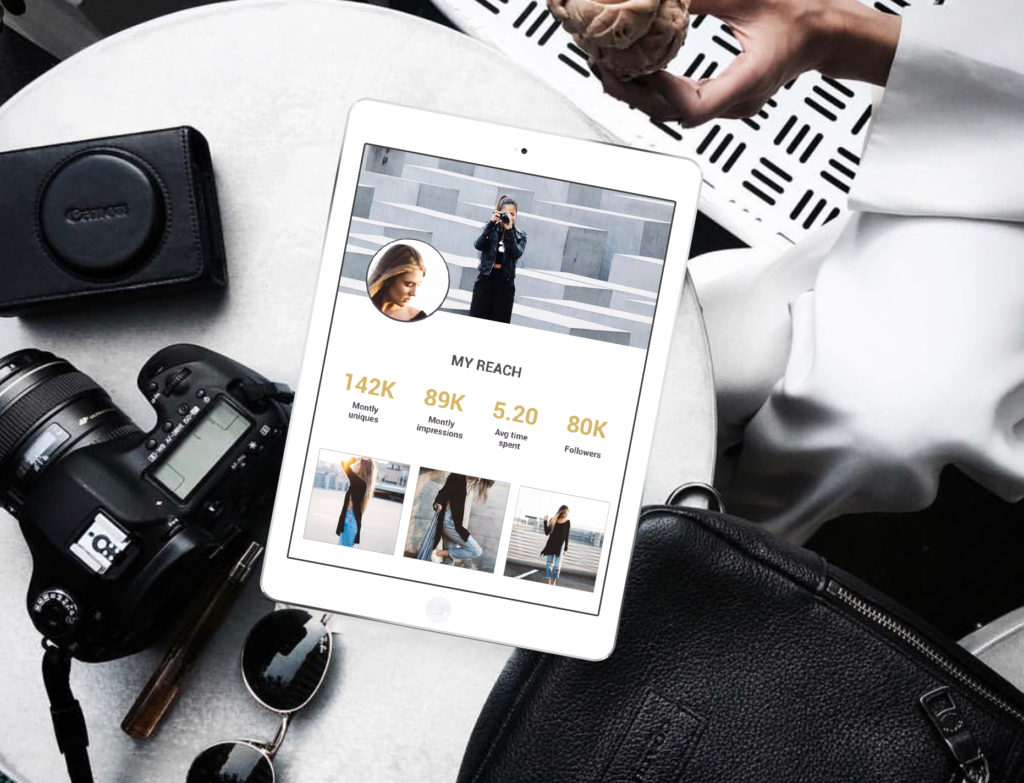 What's one thing you want people to know about Sidebuy?
We want people to know that we work with brands within an extensive range of industries, from lifestyle & fashion to natural resources & finance.
Tell us about your team!
Currently, we are five full-timers at the office; three women and two men. We are a small team, but very tight-knit. We think of our team as our family. We spend a big portion of the day at the office, so it's important that not only we can work well together, but also enjoy each other's company and I can confidently say that we all do!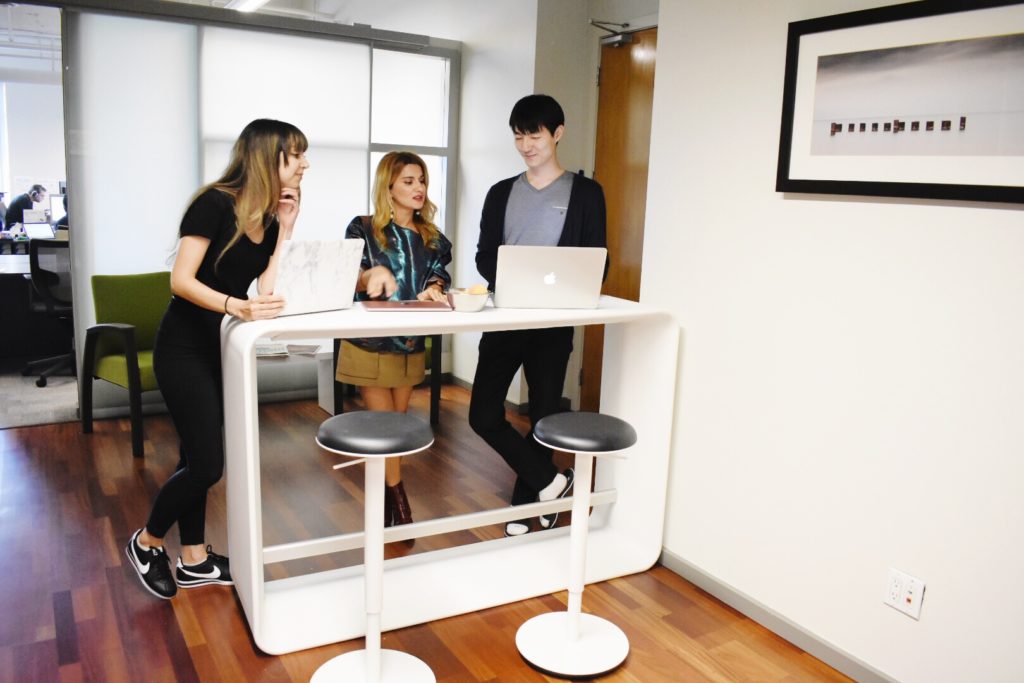 What makes your work days better?
I believe having a shared vision is what makes our work days better. When the team shares a unified vision, and everyone's striving towards that, they are better equipped with dealing with the daily challenges which are very frequent at start-ups.
Tell us about your current work environment
We just moved to a new office in Yaletown. We are part of the Ignite ventures which is an equity investment incubator, so we share our office with three other startups. Our office has an open space with big windows facing a beautiful tree covered street. Our desks are organised in a way that enhances teamwork. We also have a beautiful rooftop in our new office which we use for our office events and staff birthdays.
Any new projects or future plans for Sidebuy?
We are always working on improving our product, adding more features to make it more efficient and seamless for the user. We are currently working on taking our product to the next level which is all we can say! So stay tuned! 🙂
**L'Atelier members get 25% off on their first month of influencer marketing campaign, if they contact Sidebuy before 

September 15th

. To redeem their discount, they can email us at 

[email protected]

sidebuy

.com and use the subject line: "
Sidebuy

 X L'Aterlier Promo" to book their first appointment.