The startup culture in Vancouver is not only thriving, it's growing. It's become a trend of it's own that inspires, and encourages everyone to join in. People who move to the city see and experience this first hand, and realize that when surrounded by the energy here, there isn't anything they can't do. The world is your oyster in Vancouver, but how did that come to be? Why is Vancouver such a hot-bed of self employed creatives?
As part of an ongoing series, we'll be meeting and interviewing creative entrepreneurs in Vancouver to see how and why they think this has happened, how they've benefited from it, and what makes them tick as an entrepreneur; we want to know, "Why Vancouver"
If you know todays featured lady Angie, then you know real joy and kindness emanate all around her. Having only recently met Angie (at the UP Conference! Yay!) I am lucky enough to be able to now call her a friend. For you guys though, go follow her on Instagram and enjoy the daily positivity and love she spreads - and super cool graphics!
Her actual job though, is as a graphic designer. A fellow creative, Angie works from home alongside her creative hubby and her dog, Meatball. They've got the Vancouver dream in full blown action and can attest to how it works so well here. Angie explains what makes Vancouver so wonderful and allows her to live her creative dreams below...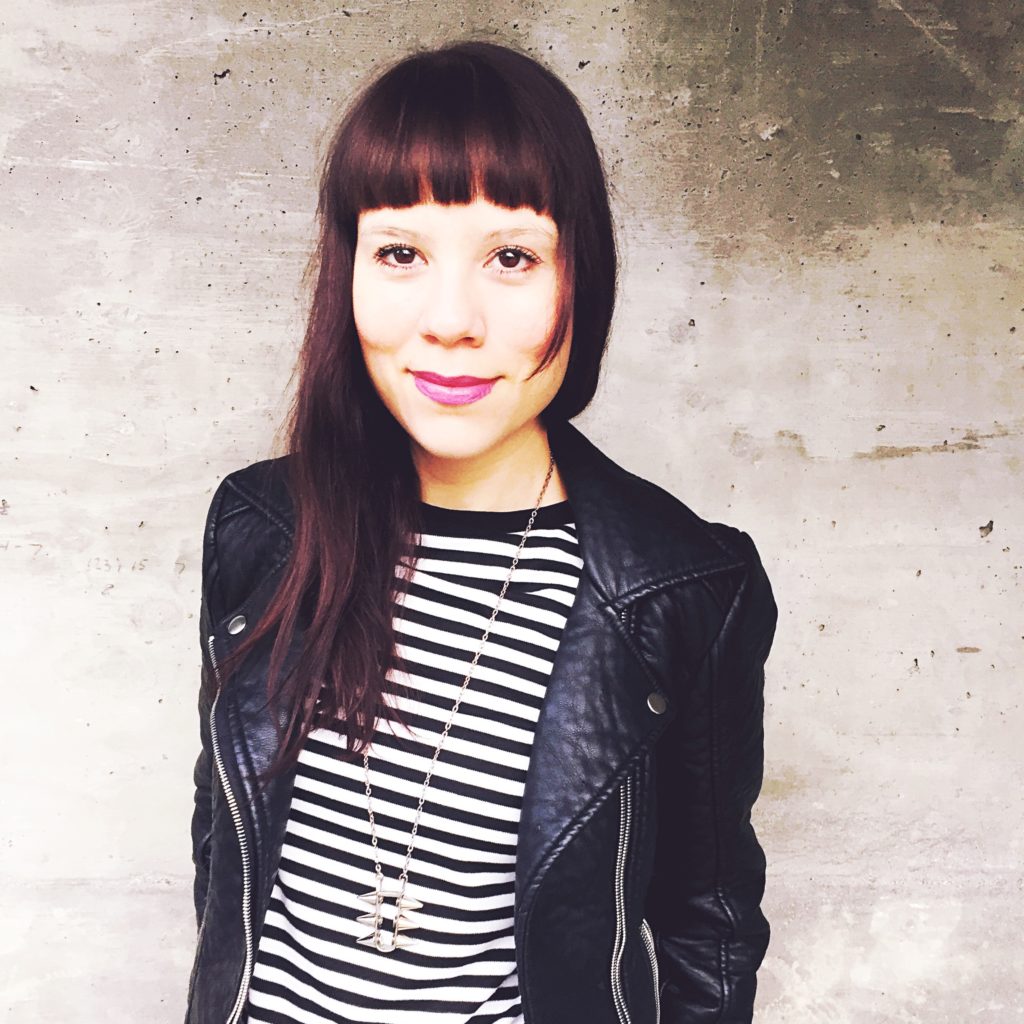 "What's NOT to love about Vancouver?
First of all, it's located in Canada. That is a total political and geographic win, especially this year.
Secondly, we get the most amazing weather, experiencing all 4 seasons and the most glorious summers.
Thirdly, we have the ocean and mountains. This is a sports paradise for anyone who likes to surf, kayak, ski, snowboard or just watch other people do all of that while relaxing and enjoying the scenery (me!).
I know I am biased, but can I also say Vancouver has the BEST people? I've heard some say Vancouverites can be cliquey, but to tell you the truth my experience has been the exact opposite. In this city I've met some of the most amazing and supportive friends, co-workers, clients, mentors, and my husband! Vancouver people are open-minded and welcoming, which is probably why it has a thriving art scene, especially for a city that's not that big.
I love living here not only because it's beautiful (and in Canada!) but also because of it's amazingly inspiring people.
Lastly, Vancouver has awesome food. A few years ago I would have added 'except for Mexican food', but today, thanks to places like La Taqueria and Sal y Limon we can finally enjoy real tacos in this town."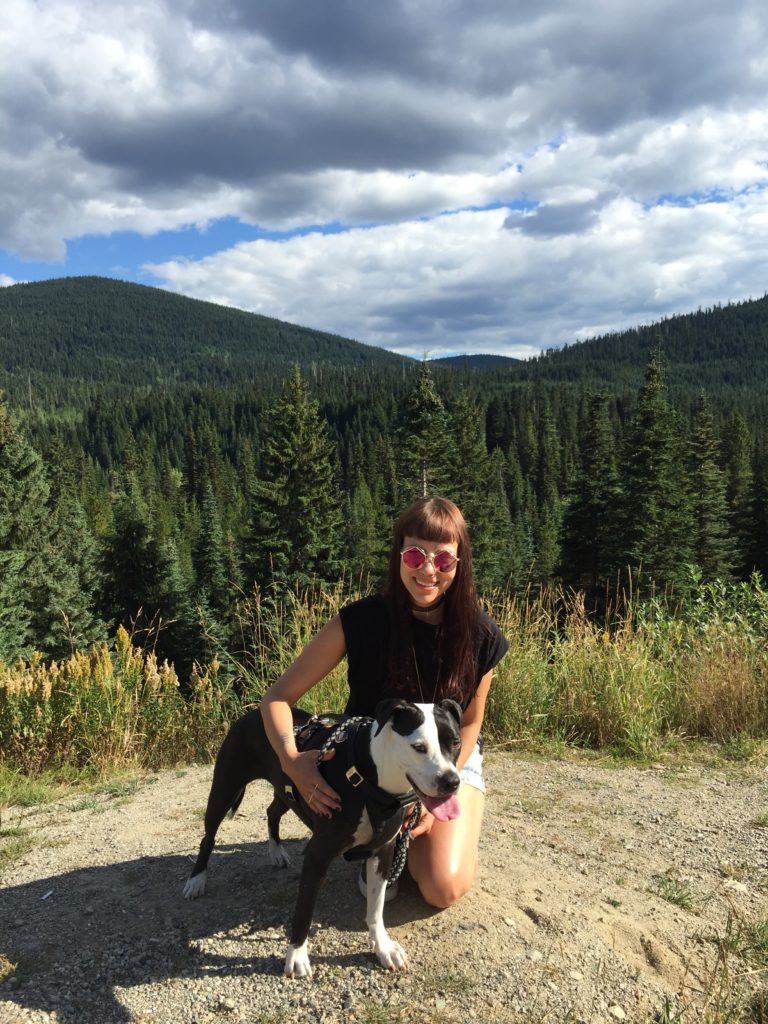 (Angie and Meatball, who it's safe to say we are obsessed with and REALLY want to meet!)
1. Do you have a favourite cafe or local spot to work from?
I love working from home, especially because of my awesome co-worker, Meatball. My husband and I rescued her about 6 months ago and she's the cutest dog you've ever met!
We (my husband and I, not me and Meatball) are both creative and we've intentionally created a pretty good work set-up at home.
That said, every now and then I do like to venture outside and see people (and put pants on!). My favourite places to do that are L'Atelier, which it is one of the most beautiful co-working spaces in town (I love you guys!) and the Juice Truck. I love the Co-work Wednesday crowd and I get to have yummy healthy food while getting stuff done.
2. What's your favourite music to listen to whilst working?
I used to spend a lot of time searching for good music. Today, I have accepted I have a finite amount of time, and I am totally happy to rely on Spotify to find music for me. The more I use it, the better my daily and weekly playlists get. And I like that if I get bored, I can browse practically any album ever made and play it.
3. What's your favourite thing about fall in Vancouver?
Fall is one of the most beautiful seasons in Vancouver! I've been here for 15 years and I still find it shockingly stunning. I love the variety of reds, oranges and yellows in the leaves and the most perfect weather: chilly but not too cold, usually not too wet (with the exception of this year of course). Perfect for wearing layers and lots of fun clothing.
4. What's one thing you can't live without?
My husband and my dog, followed closely by my phone and laptop.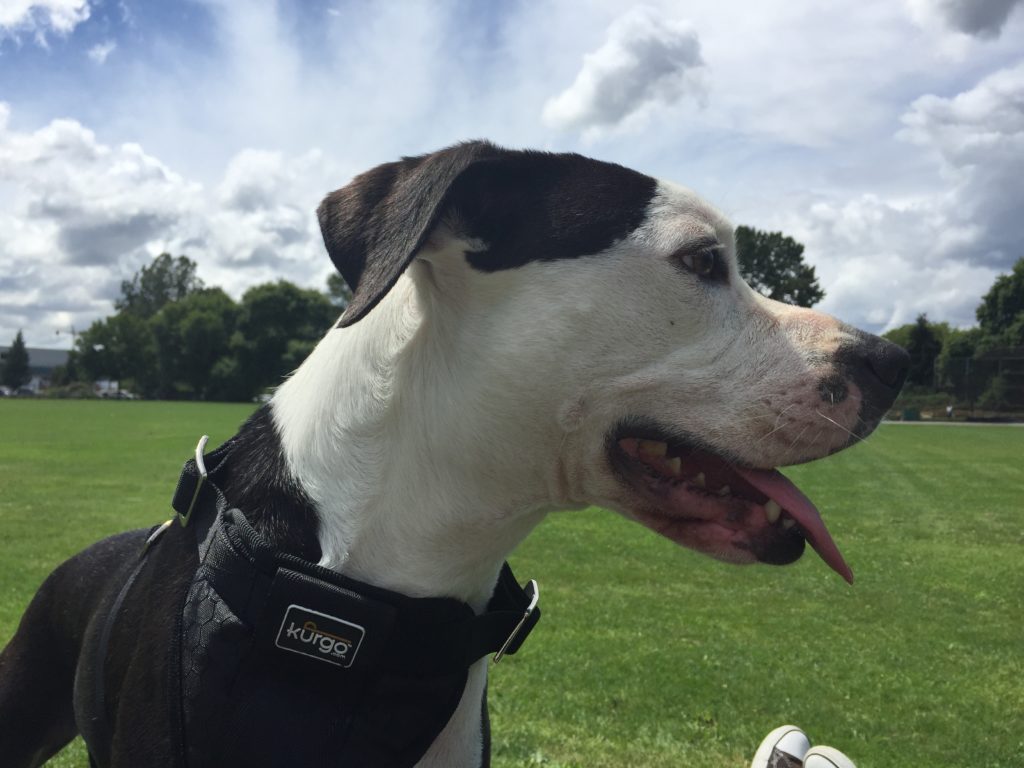 (The infamous Meatball)
5. What's the best advice you've ever been given as freelancer/ solopreneur?
This is a tough question because I have received so much good advice over the past year. Lately, the best advice I've been given is to not forget to put myself first.
I am letting go of the idea that prioritizing my needs makes me selfish or that it will harm my business. I believe it is perfectly possible to be both successful and well rested. I am learning that some of my best work happens because I took time off and looked after myself. I am trying to put that into practice daily.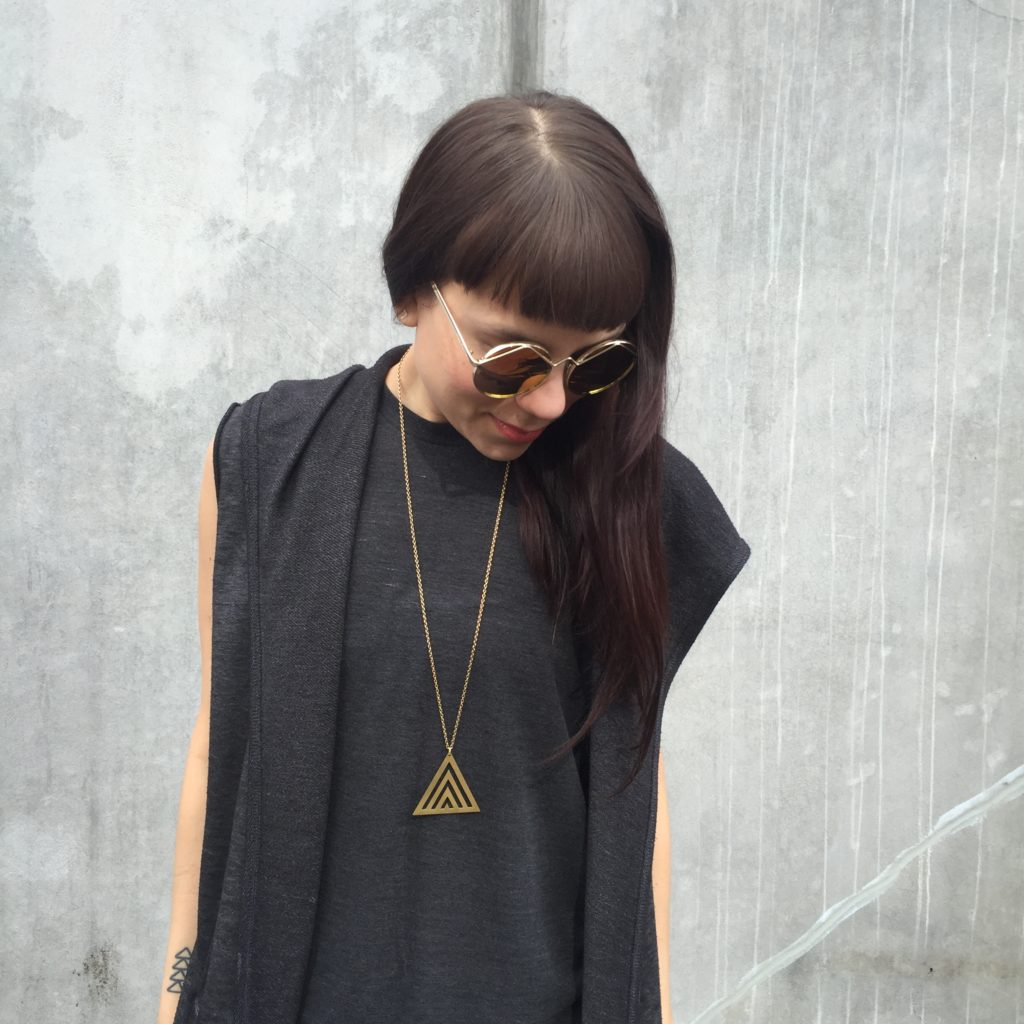 If you liked this post, let us know! We want YOU to be part of our community - so send me a message ([email protected]) and you can join in on one our community events, or be part of this blog series! Join the conversation!
Published by: lucy in Bloggers, Business, Community, Coworking, Creative Entrepreneurs, Features, Freelancing, Graphic Design, L'Atelier, Members, Small Business, social media, Vancouver