The startup culture in Vancouver is not only thriving, it's growing. It's become a trend of it's own that inspires, and encourages everyone to join in. People who move to the city see and experience this first hand, and realize that when surrounded by the energy here, there isn't anything they can't do. The world is your oyster in Vancouver, but how did that come to be? Why is Vancouver such a hot-bed of self employed creatives?
As part of an ongoing series, we'll be meeting and interviewing creative entrepreneurs in Vancouver to see how and why they think this has happened, how they've benefited from it, and what makes them tick as an entrepreneur; we want to know, "Why Vancouver"
We're in the run down to our last few in this series, (only 3 left!!) but this week we're talking to the ever so lovely and talented Mitzi, of Waves social! Mitzi popped in to L'Atelier at one of our very first open days, and here she is months later kicking butt and creating magic with her very own company! Here's what Mitzi has to say about WHY Vancouver is such an awesome place for creatives of all kinds.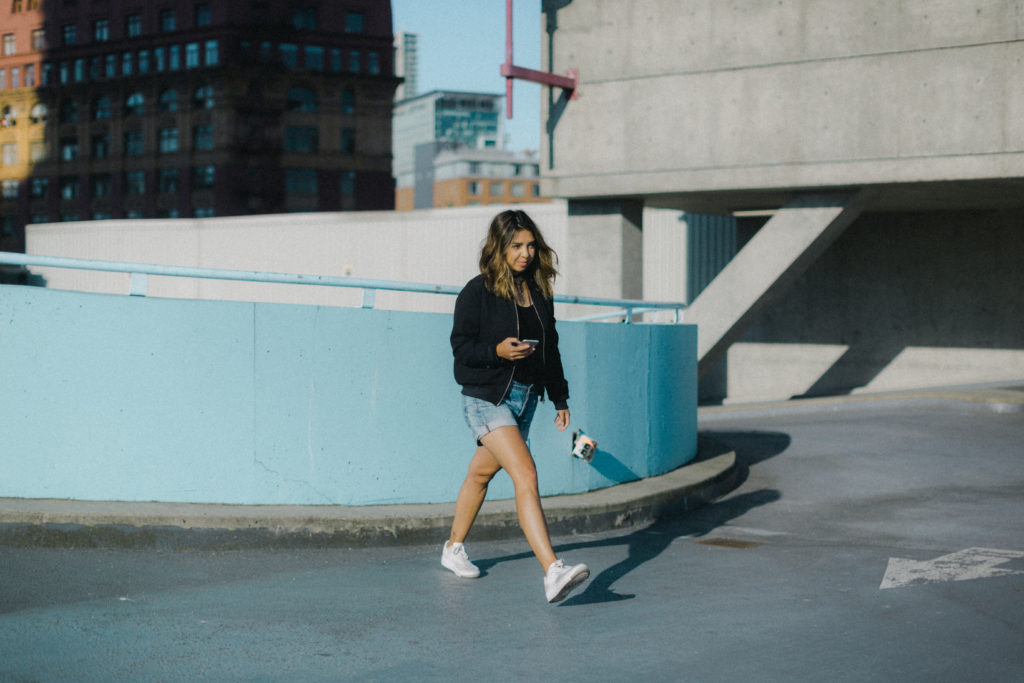 It's funny to think about this question because I never intentionally set out to land here but I sure am glad to live here. I grew up in Edmonton and moved to Miami shortly after I turned 18. My parents were moving down there for work so I followed them because, well, it's Miami. I completed my undergraduate degree in South Florida and after graduation, I was kind of forced to head back to Canada because I wasn't a permanent resident. I kind of reluctantly headed to Vancouver because my parents lived here at the time and I had no plans or idea of what to do with myself. Although I was a little reluctant about Vancouver itself, I was excited about buckling down and starting my career in a more "serious" city. Compared to Miami, Vancouver is corporate central.
I am so glad that I landed here instead of another city in Canada. Yes, Vancouver is so beautiful and inspiring but also, the working industry is so creative and resilient. I've learned so much about grit and tenacity here in Vancouver. The great thing about Vancouver is that it feels like a small big city. It's a very approachable city and I believe you can meet anyone you want to meet if you're committed to networking.That's a huge advantage for people like me who run their own business.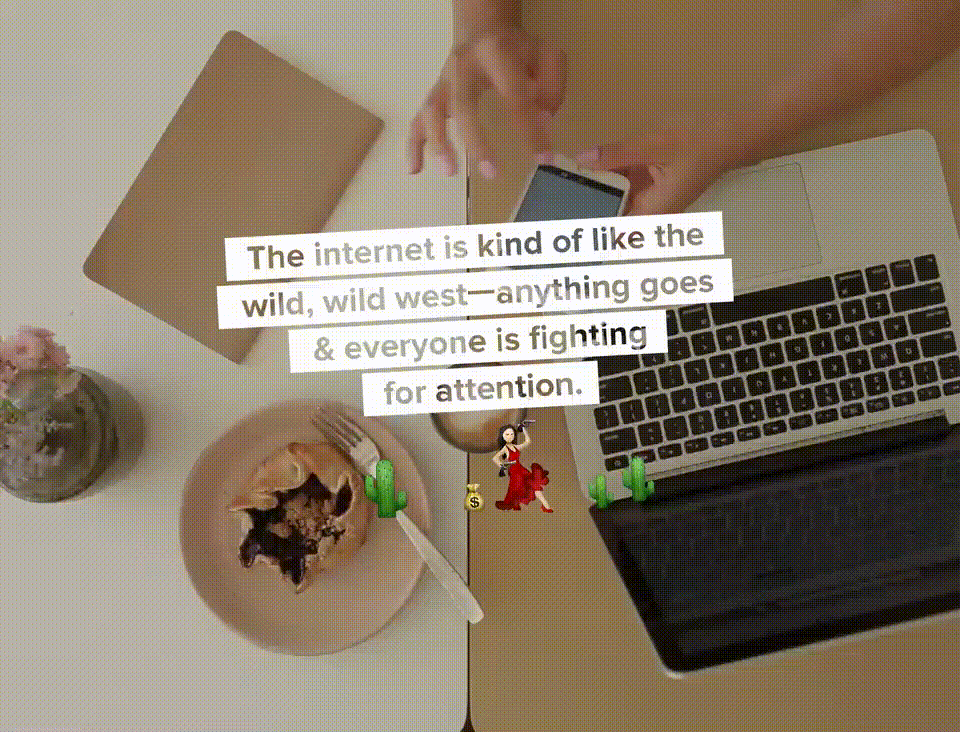 1. Do you have a favourite cafe or local spot to work from?
I love working out of Matchstick in Little Mountain. It's a short walk from my house and the walk helps wake up my brain before I sit down to pound out emails. The only downside is that there are no  are no outlets there so I always bring my laptop fully charged. By the time I drain my battery, I'm ready to jump to a new location, usually Birds and the Beets or Propaganda in Chinatown.
2. What's your favourite music to listen to whilst working?
I really feed off the buzz of people talking and interacting. I'm an extrovert so I get energy from other people hustling and bustling around around me. Noise helps get my brain working and my productivity goes way down if it's really quiet. If I have to pop in headphones, I usually listen to something that has a beat like hip hop or rap music.
3. What's your favourite thing about fall in Vancouver?
I absolutely love going to the ocean on a cool day with a cup of coffee and no rain! I prefer to be at the beach when it's a little cooler and you can bundle up in a blanket or scarf. We are really so lucky to live so close to the coast and I try my best not to take it for granted.
4. What's one thing you can't live without?
That's a hard question! I might bend the rules here a bit and pick two things. It'd be really hard to live without my iPhone. Working in social media, I can literally do everything from my phone. It's amazing. And I can't imagine life without my fiancé (cue cheesy music). He's my favourite side kick and best friend so I'd like to keep him around if I can.
5. What's the best advice you've ever been given as freelancer/ self employed designer?
Don't be precious. I'm pretty meticulous and want everything to be perfect before I release it to the world. But when you work in social media, timing is everything. I've been guilty of stalling my own momentum which is hard to build back up. Now that I'm running my own show, I can't let perfectionism hold me back or miss out on a window of time because something isn't quite perfect. I try to get things as close to perfect as possible and then move on to the next thing if I can.
Also, don't be afraid to lose clients. I'm still learning not to take it personally when I lose a client that I've worked hard to keep but I'm learning that that's just the nature of this kind of work! I'm gonna lose clients and I'm gonna gain clients and everything will be okay.
If you liked this post, let us know! We want YOU to be part of our community - so send me a message ([email protected]) and you can join in on one our community events, or be part of this blog series! Join the conversation!
Published by: lucy in Bloggers, Business, Community, Coworking, Creative Entrepreneurs, Features, Freelancing, L'Atelier, Members, Photography, Self Employment, Small Business, social, social media, socialmedia, Vancouver